City Tour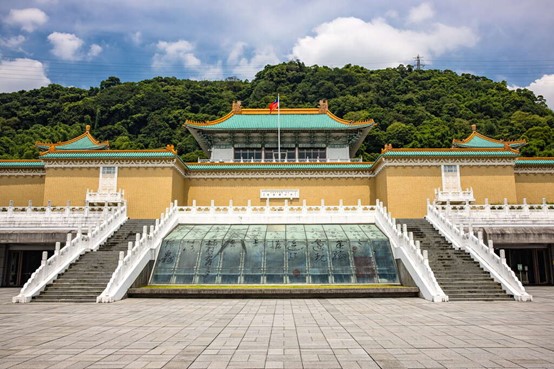 Photo from Department of Information and Tourism,Taipei City Government
Date:
Wednesday, August 30, 2023 afternoon (sold out!) or Friday, September 1, 2023 afternoon
Pick-up Time
: 12:30
Pick-up Location
: the Main Entrance of Humanities and Social Sciences Building
Destination:
National Palace Museum
Additional Purchase:
NT$1,000/person (including a lunch box, a ticket, English guide, tour bus and insurance)
→ Taipei National Palace Museum (visit)
→ Zhongshan Station Area (pass by & optional to get off the bus)
→ Yongkang Street (pass by & optional to get off the bus)
→ Taipei 101 (pass by & optional to get off the bus)
→ Nangang MRT Station (End)
The Taipei National Palace Museum is a world-class museum that hosts an eclectic collection of treasures kept by generations of Emperors ruling from the Forbidden City.
The Taipei National Palace Museum is designed in the style of a Northern Chinese palace. The museum is home to hundreds of thousands of historical relics that make up the world's most comprehensive and precious collection of ancient Chinese artifacts. The entire collection covers 5,000 years of China's historical and artistic achievements.
※ for foreigners only
Optional Tours
Discover Taiwan's stunning tourist attractions by taking advantage of the Taiwan local tour packages we offer at Edison Tours. Aside from the popular tourist destinations on this island like Taipei 101, Chiang Kai Shek Memorial Hall and Jiufen Village. They will take you to various natural spots where you can appreciate Taiwan's exquisite landscape. Browse through their
regular sightseeing tour packages
and you can book the package on their website directly.